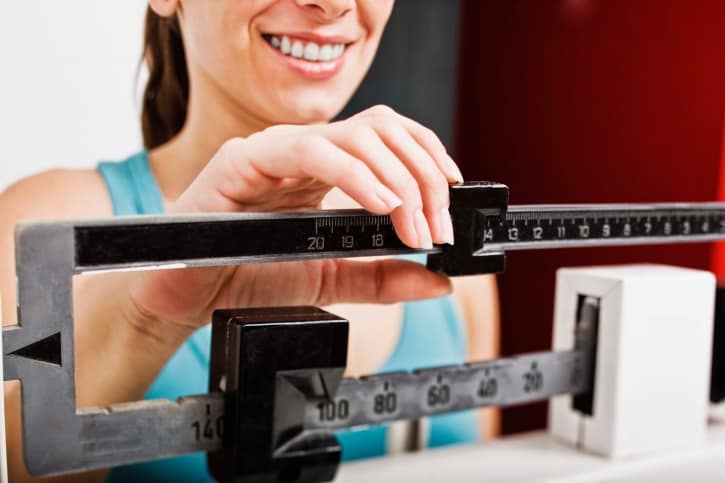 So, you've worked hard to lose some weight this year, but how do you go about keeping it off for the long term? It's often far too easy to fall right back into bad habits once you have reached a milestone or a goal. Use the following pointers to keep those pounds off for the rest of the year—and the rest of your life!
Team-up Long Term
First and foremost, we suggest that you team up with other friends or family to help keep your success going. Ask them to remind you to keep up with your workouts and good eating plan. Or better yet, enlist them to be your workout buddies!
Re-Review Your Eating Habits
You may have made some pretty drastic changes to your diet to lose that initial weight. So, now it's time to review your previous eating schedules—hopefully you kept a detailed journal. See what choices you made that you can keep doing long-term.
One of my clients, asked for some changes she could make in her kitchen that would help her long term. "I just need new things to do differently in my kitchen, that will make it easy for me to continue the process, but what would that be?"
You are starting on a long and hopefully positive venture! Make everything you use and have in your kitchen "user friendly!" For example, keep drawers and pantries organized and easy to find things in. Get rid of things you won't be using, plastic containers that are no longer useful.
Clean your pantry and throw out items that you no longer eat or use in meals. Half-used boxes that are still open; and also partial containers of ten-year-old spices are products you just will no longer use and they only add to the clutter.
You should also make a habit of cleaning out your refrigerator at least once a week. Keep items covered that are fresh, and throw out the items you will not be using. It is very helpful to you when you feel you are looking at "good foods" to eat in the refrigerator, rather than half used or leftovers. Doing this will keep you on a schedule that will help you re-evaluate your choices on a regular basis, keeping yourself on track well into the future.
Overall, think about the things that taste good to you and plan accordingly to have them. All clean and freshly prepared, accessible, and ready to serve! This will make "eating well" so much better!
For more ideas and help with your individual program, please don't hesitate to contact our nutrition department!
Schedule a Nutrition Consultation
---
Written by Rita Larsen, RDN; Elite Sports Clubs Nutrition Educator & Diet Counselor