For years now we have conducted our own "challenges" to accomplish short term goals, these can prompt very helpful fitness and dietary change. Short term challenges help us kickoff a lifestyle change with renewed energy and desire because we can work within the pre-set plan and goal of the challenge. Even recently, Elite Sports Clubs hosted their annual Team Weight Loss Challenge, full of great incentives, opportunities to collaborate with new friends, and to even try a multitude of new classes. But after all that, what can you do to keep from backsliding?
What about what happens to you and your great effort after the Finale Party or upon completion of the challenge and you realize, "Gosh, I did pretty well! But now what's next?"
Well, take a deep breath and begin planning your next phase. And, only you can decide what that is. Maybe you can go on hold for now—into more of a "maintenance mode". Keeping things as they have been for fitness, getting into the club as often as possible, and certainly trying to keep the food intake in a similar pattern to what you did during your challenge.
Many people will try to take things to the next level. They will do so with renewed interest in further weight loss, with maybe a little change up in foods and fitness. Perhaps you have another goal or a personal date in mind, like a class reunion or other event coming up this summer. It is completely understandable then that you would continue. Only you will know if this is the right step for you!
Notice how neither of the options above included going back to your old habits. There are a number of really good suggestions in literature to avoid "backsliding." No plan going forward, after all, can cause us to retreat to previous behaviors. As they say, "old habits die hard," and almost instantaneously we are back where we started.
If you do find yourself "at the beginning" again, it doesn't mean at all that you did anything wrong during the original process, it only means that you didn't have a good plan for what was to come next.
So, instead consider these steps to keep from backsliding:
Look positively at your past performance, and remember how good that success felt.
Think of yourself as someone who monitors daily intake, but not someone who is trying to "cut back" or diet.
When making plans or setting up goals, try to be realistic in your expectations. Remember small steps will bring big rewards.
But also don't be afraid to dream big. Use your imagination to keep yourself motivated. What does your "best self" look like? Keep that in the back of your mind and recall it when you're struggling. Remember what you're working towards.
Keep yourself mentally in the game and be strategic. Success doesn't come accidentally. Plan your next steps and change your environment so that old behaviors do not creep back in.
Be your own cheerleader. You are amongst the few that are willing to make change really happen.
Remind yourself constantly that losing weight and increasing your energy output is something that you value highly. These values need to become a part of who you are.
Prioritize your daily activities in a way that makes sense.
Remember — you have the ability, all you need to do is to put it into action.
"Motivation is a skill that involves learning how to think right and how to control what happens around you. Behavior is the outcome of thinking." Taking Charge of Your Weight and Well-Being by Joyce Nash and Linda Long.
---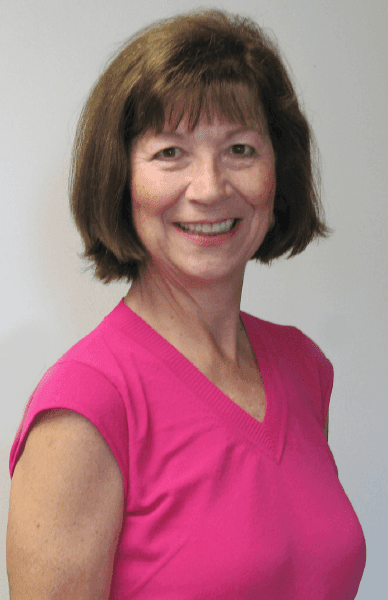 Written by Rita Larsen, RDN, CD; Elite Sports Clubs Nutrition Educator & Diet Counselor
Rita is certified in Positive Psychology, University of Penn; has a BS in Dietetics from Kansas State University; and an Internship and Masters at the Indiana University Medical Center.
Schedule a Nutrition Consultation