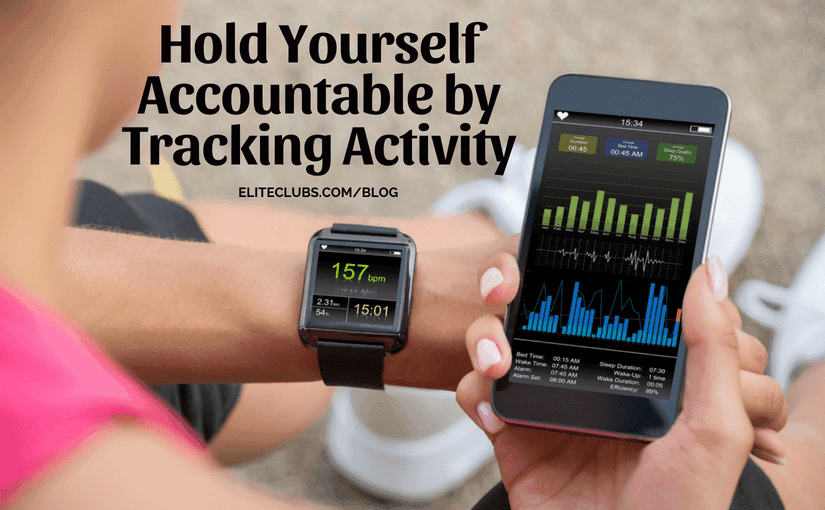 Statistics are useful in so many different ways. Just like in business, healthcare, and science, health and fitness metrics can be analyzed over a period of time to reveal trends. These trends can be used to help determine what future actions should be taken. If you already have goals you're working towards, tracking activity on an app or in a journal will allow you to hold yourself accountable, make you stick to your routine, or make lifestyle changes as needed. Let's take a look at a number of ways for tracking activity.
Ways to Track Your Progress
There are a number of ways to track your progress, both for diet and activity. When deciding on what app or method to use, find what meets your needs best. While there plenty of subscription-based apps, you do not have to have the most expensive option or the fanciest features.
Activity
Depending on what activities you enjoy, there's a number of specific smartphone apps or wearables you can use that are specially designed for various forms of exercise. Most health apps and wearables will track your steps or activity level from your smartphone. You can even map your runs or bike rides using your phone's GPS. If you're the competitive type, you can share your results on social media or directly create friendly competitions with your friends! Here are some examples of apps you might want to try:
Biking
Running
Swimming
General Fitness
Diet
Using an app like MyFitnessPal or My Diet Coach will help give you a plan for your nutrition. They outline what you should be eating and give you tips on how to stay on track. You are able to search their large catalog of foods to input what you're eating throughout the day. If you are consciously aware of what nutrients you are putting in your body (such as fat content, calories, or carbs), it'll likely lead to smarter decisions.
Get Rewarded
As if improving yourself is not enough, you can also get rewarded with MONEY (yes, real money!) for tracking your meals and activity level. MyAchievement.com uses the information from your tracker to give you points. It does take some time but the more active you are, the faster it goes. You will be rewarded once you reach certain thresholds.
If you're ever looking for more tips on how to stay health or want a new fitness program, come see me for a free fitness consultation!
Set up a Free Fitness Consultation
---
Written by Curt Minter, Certified Personal Trainer at Elite Sports Club – North Shore and Elite Sports Club – River Glen.
Curt has a B.S. in Health and Human Performance from UW Platteville, is an American College of Sports Medicine Certified Personal Trainer and American Sports and Fitness Association Cycling Instructor. He specializes in Balance, Strength, Endurance, Weight Management, Fitness Event Preparation, Energizing and Enjoyable Fitness, and Health & Wellness Guidance. Curt lives by the philosophy of "Every Journey Starts With A Single Step." – Lao Tze. And he believes that no matter where you are in your life it is never too late for a healthy start.
SaveSave
SaveSave
SaveSave
SaveSaveSaveSave
SaveSave
SaveSave