Preparing and serving fresh peaches can be quite the learning experience. Try this delicious Peach Cobbler recipe made with a white whole wheat flour and half the sugar!
If ripe, peaches must be eaten, or frozen right away. Peaches are only juicy when they are ripe. Don't put peaches in the refrigerator to ripen as they will become dry and lose their flavor. Leave peaches out at room temperature until they ripen, but check their progress every day. After they ripen, they can be stored in the refrigerator for up to two days.
Summer varieties are available:
June 1– Georgia Peaches
July 1– California Country Sweet
August 1– California Elegant Lady
September 1– Colorado Peaches, California Brittney Lane, Missouri Peaches, California July Flame, California O-Henry, Idaho July Flame, Idaho Elegant Lady
October 1– Idaho O-Henry
Easy Peach Cobbler Recipe
Prep time: 15 minutes
Cooking time: 50 minutes
Yield: 8 servings of ¾ cup
Ingredients:
4 cups unpeeled sliced peaches
1/3 cup sugar
1/2 tsp almond extract
1/2-cup butter, melted
3/4-cup white whole wheat flour*
1/4-cup brown sugar
2 tsp baking powder
pinch of salt
3/4 cup milk
Directions:
In a small bowl, gently toss the peaches with sugar and almond extract. Set aside.
Pour melted butter into a 2 qt baking dish (also can be an 8-inch square pan.)
In a separate bowl, combine whole wheat flour, baking powder, brown sugar, and salt.
Stir in milk and mix well. Pour evenly over butter. Top with peach mixture.
Bake at 350 degrees F for 50 minutes. Serve warm with light cream or regular vanilla ice cream.
Nutritional Information:
One serving will include 4 gm protein, 24 gm carbohydrate, and 10 gm sugar. Cobbler is well known for its taste, and is a relatively low in calories, just 320, for a once a summer dessert.
Note: Where it might be thought that the sugar may be too much, it has been cut down in this recipe by more than 50%.
*Trying white whole wheat flour may be a little different as well. It provides a slightly lighter appearance and mixes well with fruit desserts. It can be used in all recipes calling for whole wheat flour. It is made from hard white wheat berries, lighter in color and the same nutritional properties as whole wheat flour. Look for it in the grocery store next to other whole wheat flours. Just another alternative if you are able to eat wheat flour. For best flavor, store in an airtight container in the freezer.
Get more recipes, follow us on Pinterest!
---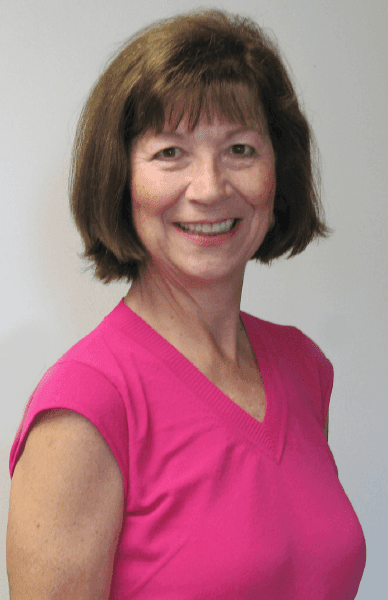 Written by Rita Larsen, RDN, CD; Elite Sports Clubs Nutrition Educator & Diet Counselor
Rita is certified in Positive Psychology, University of Penn; has a BS in Dietetics from Kansas State University; and an Internship and Masters at the Indiana University Medical Center.
Schedule a Nutrition Consultation