This is a remarkable moist cake that will fit into any menu or diet plan. It is simple tasty ingredients, full of cocoa, and, requires no frosting, or chocolate pieces. Just a wonderful combination of cocoa and zucchini.
Prep Time: 25 minutes
Cook Time: 50 minutes
Servings: 20 – 2×2″ pieces
Chocolate Zucchini Cake Recipe Ingredients:
2 cups all-purpose flour
1 ½ cup sugar
¾ cup unsweetened cocoa powder
2 tsp baking soda
1 tsp baking powder
½ tsp salt
1 tsp ground cinnamon
4 eggs
1 ½ cup vegetable oil
3 cups grated zucchini*
¾ cup chopped walnuts, if desired
2 tbsp powdered sugar, for top of finished cake
Chocolate Zucchini Cake Recipe Directions:
Preheat oven to 350 degrees F. Grease and flour a 9 x 13 inch baking pan.
In a medium bowl, stir together the flour, sugar, cocoa, baking soda, baking powder, salt, and cinnamon.
Add the eggs and oil, mix well. Fold in the nuts, optional, and zucchini until they are evenly distributed. Pour into a prepared pan.
Bake for 50 minutes in the preheated oven, until a knife inserted in the center comes out clean. Cool cake completely.
Dust with powdered sugar.
*Zucchini is best grated as a chopped vegetable in a food processor.
Nutritional Information:
Zucchini adds good vitamin and mineral base, as potassium, manganese, and vitamin A and vitamin C. Some Fiber and some protein. Best nutrition in the skin of the vegetable. Offers added preventive qualities to help deal with Inflammation and oxidative stress of disease processes.
One 2×2″ piece is 225 calories.
Get more recipes, follow us on Pinterest!
---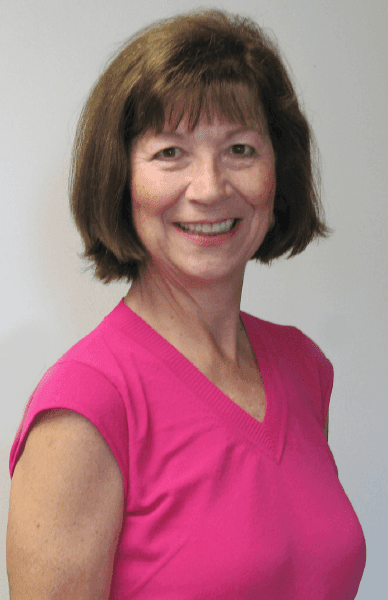 Written by Rita Larsen, RDN, CD; Elite Sports Clubs Nutrition Educator & Diet Counselor
Rita is certified in Positive Psychology, University of Penn; has a BS in Dietetics from Kansas State University; and an Internship and Masters at the Indiana University Medical Center.
Schedule a Nutrition Consultation