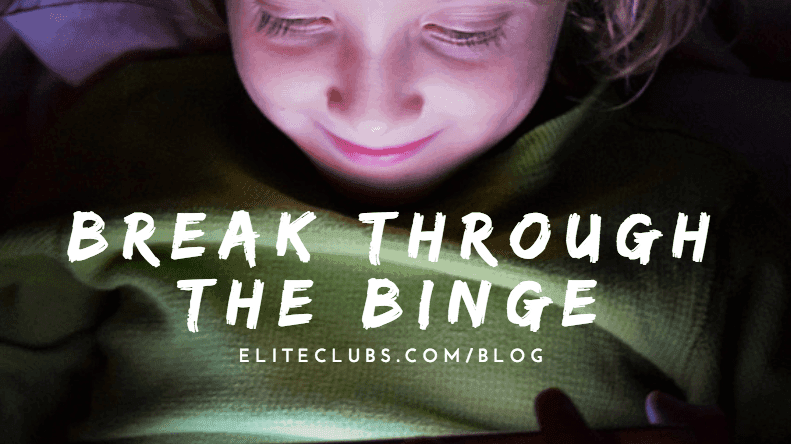 Now that it's summer time, the kids are out of school and ready to have an amazing time this summer. But it turns out, most of them will spend it on a binge in front of a screen.
On average people spend 1 hour and 33 minutes of their day on Netflix alone, and with Netflix rolling out streaming services for your children, that number is likely to increase with new found shows and new found free time.
Now there is nothing wrong with watching Netflix, it's an amazing service. Plus it's nice to chill out and watch a movie or your favorite TV show every now and then, but when you watch 2-6 consecutive episodes of a show you participate in what's called "binge watching," and according to recent studies, 73% of Americans participate in it. Sitting in front of the TV for hours at a time can have serious ramifications on your health.
A few things binge watching can lead to:
Slowing circulation and metabolism causing sluggishness
Emotional exhaustion – complex shows can leave you foggy and brain tired, and happy-go-lucky sitcoms can lead to emotional distress due to 'missing' the fun the characters provide
Headaches, eyestrain, and problems sleeping due to the light of screens
So if you're looking for some activities for your family to do this summer to "break through the binge" here are a few ideas.
Read a book – yes reading is still a thing, and try one with actual paper pages while you're at it too
Head to a park
Join a club, or small sports team
Work on your home (cleaning the garage, mow the lawn, plant flowers, rearrange your furniture, paint your bathroom)
Go shopping (hey, it gets you out of the house)
Play cards or a board game
Take up a craft (painting, sculpting, knitting, model airplane building)
Join a health club! Elite has plenty of pools, basketball courts, tennis courts, and fun activities the whole family can participate in!
Just remember, there is nothing wrong with keeping up or catching up on your favorite shows. But do keep in mind that there are other healthy and fun ways to spend your new found time too. Happy summer!
Schedule a Tour