In the days of the Kardashians, it's not hard to get folks to want to work on their backside. Everyone wants to have a great rear view. But did you know they are actually very important for your functionality as well, particularly in walking? Strong glutes will aid you in having mobile hips, a strong core, generating power, and decreasing the risk of knee and back pain.
Exercises for Your Glutes – Beyond Squats and Lunges
Squats and lunges are great exercises, but they aren't enough to get that truly great bum. To obtain that, we need to add in some exercises that activate all three areas of the glutes: the gluteus maximus, medius, and minimus. Below, I'm going to give you some great exercises that go beyond the basics, and really get into that posterior!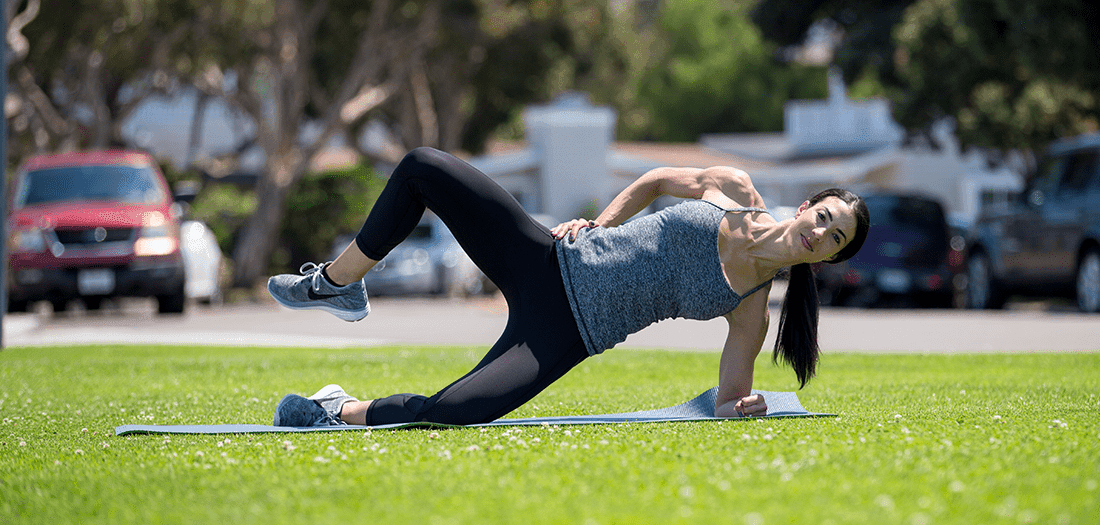 1. SIDE PLANK WITH CLAMSHELL.
This exercise will work both the gluteus medius and minimus. Lie on your side with your elbow under your shoulder and your hips stacked. Keep the bottom knee on the floor and push up into a modified side plank. At the same time, externally rotate your top hip. Slowly drop the top knee down to the bottom knee to close the clamshell as you tap your bottom hip to the floor. Repeat 12-15 reps, then flip over to the other side and repeat.
2. PRONE FROGGER (gluteus maximus)
Lie prone and bend your knees to 90 degrees. Externally rotate your hips, so that your knees separate (about 12 inches apart) and your heels touch. Keep your head down and engage your glutes as you push your feet up toward the sky. Your quadriceps should lift off the floor. Pause at the top before slowly lowering back down to the starting position. Perform 12-15 repetitions.
3. SIDE BALANCE LEG CIRCLES (GLUTEUS MINIMUS AND MEDIUS)
Place your hand on the floor, directly under your shoulder. Place your bottom knee under your hip. Lift your top leg and line your foot up with your top hip. While moving from the hip, draw 10 small circles in one direction, and then reverse the circle for another 10 repetitions. Switch sides and complete another set with the other leg.
4. GLUTE BRIDGE WITH BAND (GLUTEUS MAXIMUS)
Place a mini band around your calves. Lie on your back and lift your hips into a bridge position. While keeping tension on the band, tap your hips down to the floor and then lift back up. Keep a straight spine and move primarily from the hips. Perform 15-20 repetitions.
5. SEATED MINI-BAND HIP ABDUCTION (GLUTEUS MINIMUS AND MEDIUS)
Place the band around your calves and sit down with your knees bent and feet on the floor. Position your hands on the floor slightly behind you. Keep a straight back and press your legs out to the sides, externally rotating the hips. Maintain control as the legs come back together. Repeat 12-15 repetitions.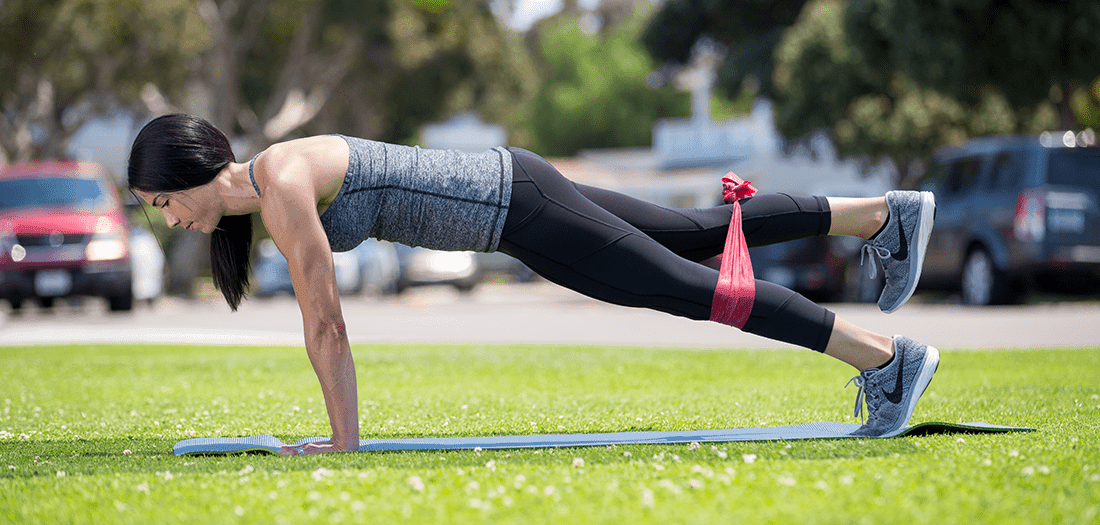 6. ELEVATED PLANK WITH LEG LIFT (GLUTEUS MAXIMUS)
Place the band around the calves. Rest your hands on a bench/step, directly under your shoulders. While maintaining a plank position, squeeze your glutes as you alternately lift each leg. Complete 12-15 repetitions with each leg.
Set up a Free Fitness Consultation
---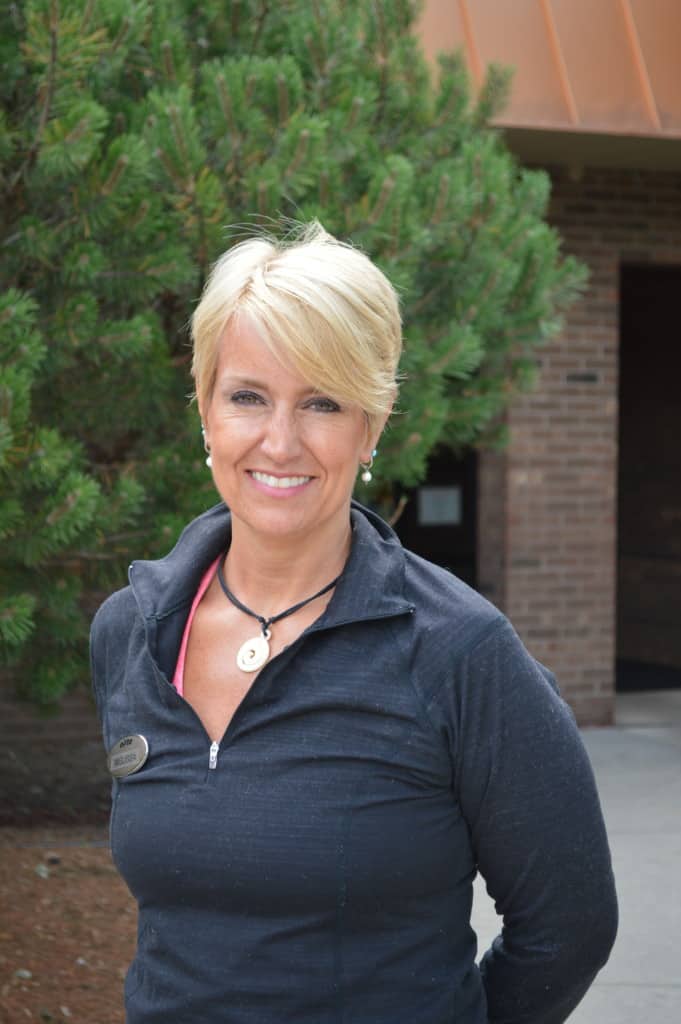 Written by Melissa Abramovich, ACE CPT, NASM CGT, AAHFRP Medical Exercise Specialist at Elite Sports Club-River Glen
Melissa Abramovich went into Personal Training and Group Exercise instruction after successfully losing 140 pounds through healthy diet and exercise. Her desire to help others drove her forward into a career helping others to make healthier choices. She is an ACE certified personal trainer and now also a Medical Exercise Specialist (AAHFRP), helping clients with a myriad of health issues at Elite Sports Clubs. She holds a Bachelor's degree, and many group exercise related certifications as well.as well.