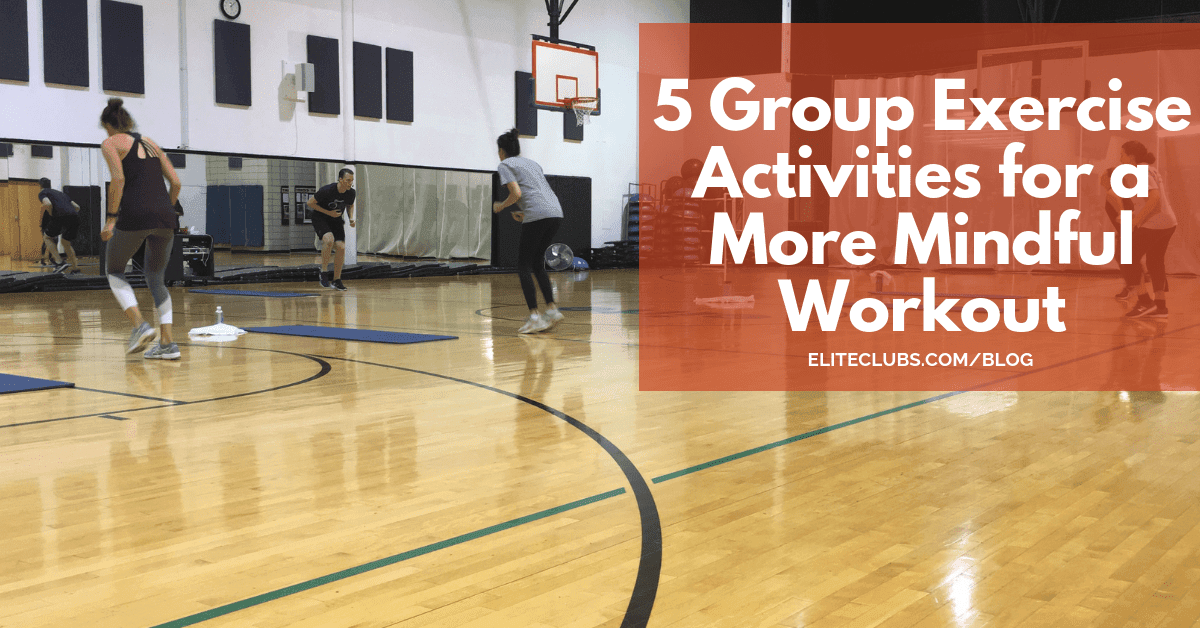 Solo workouts can get lonely. If you're more of a social butterfly, you might find more enjoyment exercising in a group or on a team. At Elite Sports Clubs, we offer a number of activities that allow you to participate in group exercises that allow you to be more mindful of what you're doing instead of flying solo on autopilot.

1. Group Exercise Classes
Group exercise classes are complimentary with every membership! Get moving with other people that enjoy the same kinds of exercises and activities that you do. Group ex classes are certainly more engaging than running on the treadmill in autopilot mode. From spinning to aquatics to BodyPUMP, Elite has over 300 weekly group exercise classes. It's a great way to burn calories and also get assimilated into the club's community. Many of our class participants meet afterwards for some social interaction!
2. Tennis
More of a partnership than a group, playing doubles tennis is a great way to get moving with other people. Playing doubles tennis is not only a good way to hone your fundamental tennis skills, it also allows you to learn the strategies necessary to be an effective partnership on the court. Even if you're an adult beginner, it's never too late to start playing!
3. Basketball
If you have a competitive spirt, you can join one of several various basketball leagues at Elite-North Shore and Elite-Brookfield. You can also check out the pick-up schedule to join in with other members for weekly casual play. You can form your own team or join in as a free agent. Either way, you'll be playing with other like-minded players that love the same sport.
4. Small Group Training
Want to work out with a group while getting the same individual attention as a regular personal training session? Small group training is a great place to start! Not only is less expensive than a one-on-one training session, you can choose to work out with your friends and get a personalized training plan based on the group's health needs/goals. More information on small group training can be found here.
5. TWLC
Even though it happens only once a year, TWLC, or The Wellness & Lifestyle Challenge, rolls everything fun and engaging about fitness into one 6-week program! TWLC is a club-wide challenge where teams and individuals compete against one another in categories such as weight loss percentage and points earned by participating in certain activities around the clubs. Not only is it a huge motivator to stick to your New Year's resolutions, you'll get support from your teammates and a personal trainer assigned to your team. You'll get coached by nutrition specialists to help you eat better as well. Oh yeah, besides the camaraderie with other members and trainers, did we mention you can win up to $1500? For more information and registration details, visit eliteclubs.com/TWLC.
Subscribe to our Weekly Blog Digest