Milwaukee Athletic Club Reciprocity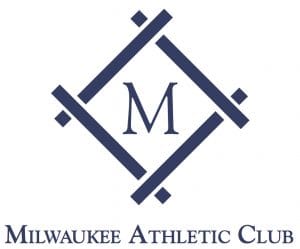 Elite Sports Clubs has an exclusive partnership with the Milwaukee Athletic Club at Elite's VIP membership level!
For more information on Elite's membership options, please visit this page.
Contact us to inquire about a new or upgraded membership.
Elite's VIP membership includes:
Access to all Elite Sports Clubs locations
Reciprocity at the Milwaukee Athletic Club (MAC)

Fitness centers and exercise classes
Basketball, racquetball, and squash
Indoor pools
Childcare services
Dining and lounge privileges
Meeting room access
Business and social events
Concierge service
Downtown shuttle service & parking
Privileges at Premier Platinum City Clubs across the country with ACH
Access to exclusive Milwaukee Athletic Club events and programs
Frequently Asked Questions for Elite Members at the Milwaukee Athletic Club:
What will my access be during the MAC renovations?

Elite VIP Members get access to the Milwaukee Athletic Club's Interim Clubhouse and Athletics during the 2019 construction located at 735 N Water Street. Elite VIP Members must register for Gym Access with the MAC at the MAC Interim Space. Day locker usage is available at no additional charge.

Where do I park at the MAC and how much does it cost?
Can my whole family use the MAC?

The family members active on your Elite VIP membership will have access to the athletic and fitness facilities as well as the dining.

How do I purchase food and beverage at the MAC?

Tell the host you are an Elite member and your MAC ID#. You would have received this number when you completed the MAC ACH Payment forms with MAC member services. If you have not signed up for ACH, then you must pay with cash or credit card.

How do I set up my MAC payment account?

The ACH forms are available through member services at any Elite Sports Club location or can be filled out at the MAC.

Can I bring guests to the MAC?

Yes, you may invite as many guests as you would like to the MAC, however, they must be accompanied by you on their visit. Guests wishing to utilize the athletic and fitness department cost $18/day and may visit up to 5 times per year. There is no additional charge for your guests to join you at the MAC restaurants or bars nor any limit to how many times they come with you if only dining.

How do I use the shuttle service?

Please call the MAC directly to make a reservation.

Do I have access to MAC events and member clubs?

Only Elite VIP members will have access to MAC events. Selected member clubs may be accessible.

How do I sign up for MAC events?

Please sign up directly with the MAC by calling the club. For some events, MAC members may get first priority, and Elite VIP members may need to be put on a waitlist or have a separate open registration date.

What if I refer someone and they join at the MAC instead of Elite, do I still get my referral credit?

You will receive a MAC Food and Beverage credit.

What clubs are included in the Platinum City Clubs?
Frequently Asked Questions for Milwaukee Athletic Club Members at Elite:
Which Elite Clubs do I have access to?

All existing members prior to June 1, 2017 have access to all 5 Elite Sports Clubs locations. Members who joined the MAC June 1, 2017 or after at the Executive level have access to all Elite locations.

How do I activate my membership at Elite?

Please see one of our Member Services representatives to complete your paperwork, you will then be issued an Elite scan ID card that you will use to check-in with the front desk at each of your visits.

Can my whole family use Elite?

Yes, we are a very family-friendly club, and your membership includes your entire family.

How do I purchase products and services from Elite?

When you initially complete your paperwork with us, you will also be asked to fill out an Electronic Funds Transfer form that will draft from either a credit card or bank account once a month. You can then just "house charge" any items or activities to your account and they will be added to your bill. You may also pay right away by cash, check, or credit card at the point of sale.

Do I have access to all of Elite's amenities, programs, and services?

Yes, MAC members have access to all aspects of Elite, including our compounding referral program and guest privileges. Guest day passes are $15 for adults and $10 for children as long as they are accompanied by you, the member.