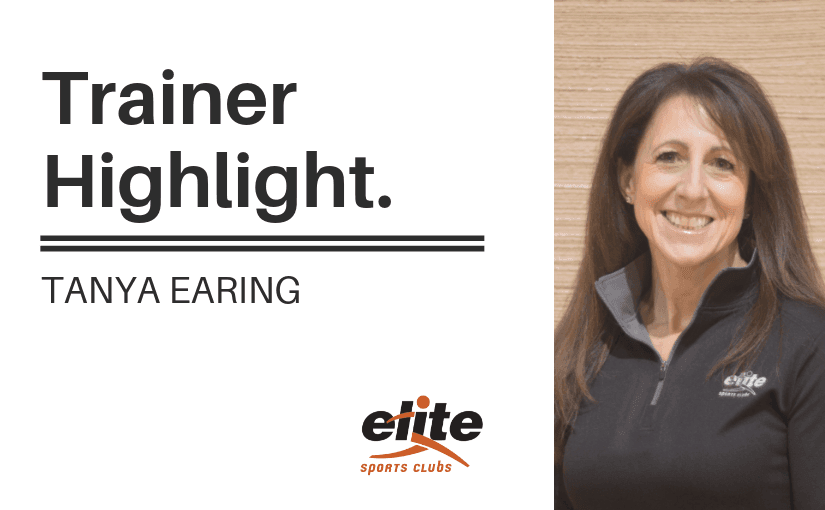 Tanya Earing is a certified personal trainer at Elite Sports Club – Brookfield. Although she's new to being a personal trainer, she's been an active individual for her entire life. She's ready to bring that passion and drive to help others achieve their fitness goals. Learn more about Tanya Earing in our staff highlight!
Meet Tanya Earing
Out of which Elite locations do you conduct training?

I train at Elite-Brookfield.
How long have you been a personal trainer and how long have you worked at Elite?
I've been personal training at Elite for about 3 months now.
What made you want to start working as a personal trainer and/or for Elite?
I have been a member at Elite for 7 years and have always loved working out. Because of my love for exercise and fitness, I decided to work in the fitness industry.
What is your favorite part about being a personal trainer?
My favorite part about being a personal trainer is meeting all different types of people and helping them to achieve their fitness goals.
What areas of exercise/fitness do you consider to be your specialty?
I specialize in strength training and functional training.
What has been your biggest personal struggle with health/fitness?
I have always been very active throughout my life. With age, however, I have needed to adjust my workouts and fitness pursuits to avoid injury.
What has been your biggest personal accomplishment with health/fitness?
For the last 18 years, my focus has been raising my 4 daughters. In 2019, with the support of my family and after being out of the workforce for 18 years, I finally have been able to pursue my dream of working in the fitness industry and became a certified personal trainer.
What advice do you give people who are starting a workout program for the first time or after a long absence?
Take it slow, don't expect results right away. It may seem very challenging in the beginning but the results are so worth it. Believe in yourself.
What advice do you give people who are struggling to make health/fitness a priority or are getting bored/burned out?
It's important to take care of yourself and to make fitness part of your life. Find physical activities that you enjoy and incorporate them into your daily life. Changing up your workouts is a good way to prevent getting bored.
What personal advice do you give someone who is looking to get to a healthier point in their life in general?
It's never too late to start. Take it one day at a time and before you know it you will start seeing improvements in your physical and mental health.
---
Have you trained or had a fitness assessment with Tanya Earing? Tell us about your experience, or perhaps your own personal health & fitness story!
Share Your Story!
SaveSave
SaveSave
SaveSave
SaveSave
SaveSave